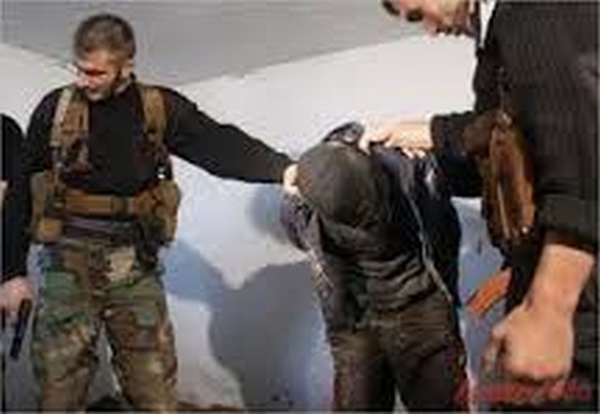 on: May 27, 2015
Donetsk, May 27, the DNA. The Interior Ministry of Ukraine registered instances of abduction by Ukrainian power-enforcing structures of the inhabitants in territories under Kiev's control. The materials of criminal proceedings intercepted by the intelligence of the DPR contain this information, according to the Donetsk News Agency.



Among the materials there are protocols of the units of so-called "Interior Ministry of Ukraine in the Donetsk Region". According to one of them, on February 11, 2015 in Mariupol a 20-year-old man was kidnapped by Azov battalion troopers from his apartment in one of residential areas of the city.





Several days later, on February 22, also in Mariupol, a few military men in uniforms with Ukrainian sleeve patches broke into an apartment in the outskirts of the city and, threatening with guns, abducted the owner





. According to the protocols, the instances of lawless behaviour on the part of Ukrainian military are being registered no less than once a week. Thus, on February 26 a 29-year-old man was kidnapped from his own house by armed people in camouflage uniform. The victim's location is still undetected.





The acquired by the DPR intelligence materials testify to the fact that many women become victims of abductions committed by the troopers of volunteer battalions. One of such reports claims that several people in camouflaged uniform kidnapped an 18-year-old girl on February 26 of the current year in Slavyansk. Earlier the office of the ombudswoman of the DPR reported abductions of people by Ukrainian military.



The representatives of the office remarked that the power-enforcing structures of Ukraine "keep on with the terror acts in the occupied by them territories of Donbass", which includes instances of murder, tortures, abductions, physical abuse and other serious violations of human rights. "Eight people are gone missing in the period of May 16 – May 22″.