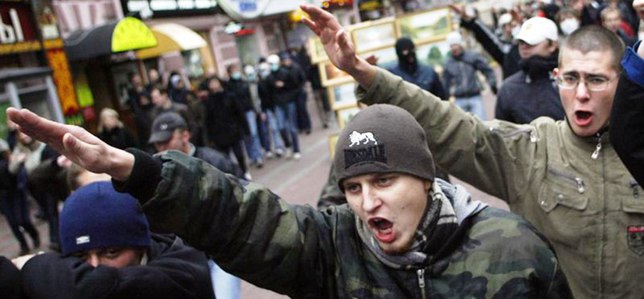 on: April 22, 2015
The police detained about 40 people in the club in the South-East of Moscow on 20th April. It was reported by Interfax. Visitors were confiscated nonlethal pistols, knives and dusters.



Despite the armament, arrested people had the portrait of Adolf Hitler. Supposedly, the visitors of the club celebrated 126th anniversary of Birthday of the initiator of the Second World War.



'All detainees were brought to the police department for the test for the crimination in the territory of Moscow', the representative of the press service of MIA of RF to the news agency Moscow.