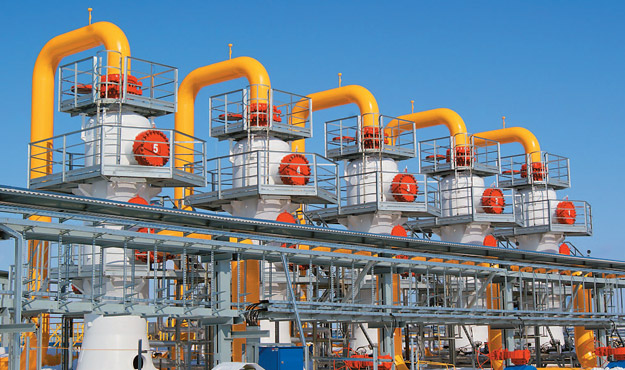 on: February 03, 2015
Reserves of gas in the underground storage facilities (USF) of Ukraine reduced by 2.114 bln square m (-18.6%), newspaper "Vesti" reports referring to the Association of European Operators of USF (GSE).



By February 1 USF of Ukraine contained 9.254 bln square m of gas whereas as of January the 1st they contained 11.368 bln square m. Ukrainian USF are only 28.96% full now as compared to 35.58% s of January the 1st. Ltd Naftohaz of Ukraine will be able to extract from the USF no more than 2.5 – 3 bln square m of gas, reports TASS news agency referring to the Fund of National Power Security (FNPS).





According to FNPS estimates, due to technological peculiarities the buffer gas (maintenance margin of gas needed for the delivery of the bulk gas) should amount to 6 – 7 bln square m in Ukrainian USF. В декабре 2014 г.





Naftohaz of Ukraine extracted 2.5 bln square m from the storage facilities in December. Ukraine started arbitrary extraction of gas from the USF on October 2014. By the beginning of the heating season the USF of Ukraine contained 16.7 bln square m of gas. Gas reserves in the USF of Ukraine provide for the supply of gas to Europe.





Ukraine needs at least 17 bln square m plus 5 bln square m of buffer gas for the successful completion of the heating season and provision of transit of Russian gas to Europe. In November of 2014 Ukraine increased the import of reverse gas by 8.4% as compared to the index of October up to 947.8 bln square m.



Due to the reverse flow from Slovakia Naftohaz of Ukraine received 883 bln square m of gas as compared to 809 bln square m in October. From Poland Ukraine received 64.8 bln square m of gas – less than in October (65.2 bln square m).