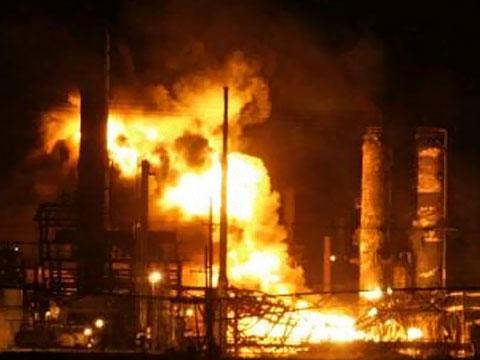 (video)
on: February 09, 2015
The Donetsk Plant of chemistry products produces explosive items, ammunition for artillery shells, air bombs, and utilization of useless weapons.
Donetsk, 9th February, RIA Novosti.





Co-chairman of the People's Front Novorossia Konstantin Dolgov and the head of the Kievskiy district of Donetsk Ivan Prihodko reported that the epicenter of the explosion became military chemistry factory. It was used probably Tochka-U or Luna-M.





According to other dates, the punitives used Uragan at the micro district Textilschick and stroke the store with weapons of the militia.





The leader of the radical organization Praviy Sector (Right Sector) Dmitriy Yarosh who takes part in military operation in Donbass reported earlier that the explosion was caused by Ukrainian artillery.



This information was confirmed by ex-governor of Dnepropetrovsk Boris Filatov. He specified that Ukrainian fighter used MRLS Smerch.