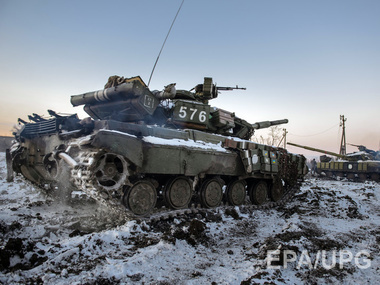 on: February 04, 2015
VIDEO
Special Forces of the DPR Army are conducting reconnaissance in the villages Karlovka and Mariinka, Ukrainian Army has losses.
It is proved by the voice interceptions of the commanders of battalions of contractors and Nazis of the Praviy Sector (Right Sector).





16 wounded fighters were evacuated from Peski, and 7 wounded punitives were evacuated from Artemovsk and Selidovo. There was also battle near the settlement Stepnaya. Dwellers tried not to leave houses and went to the bombing shelters.





Ukrainian occupants complain of the sharpening of the situation in Kurahovo on the air. They complain of the situation in the South-West of Donetsk, that the checkpoint near Mariinka was attacked and subjected to fire.



The punitives panic a lot after the Debaltsevo Trap, they are afraid to be invested in other places of Donbass. And the DPR in their turn are ready to race Ukrainian Nazis from their territory.