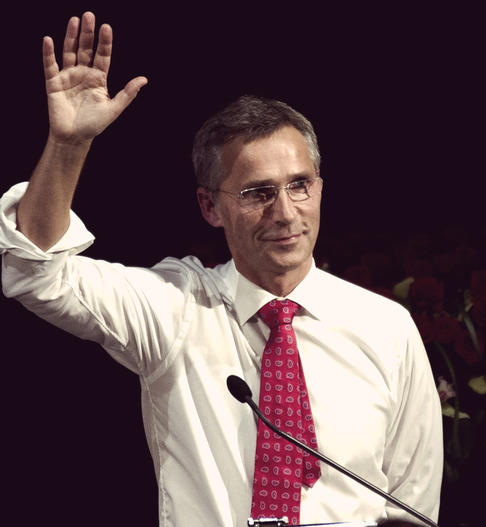 on: February 05, 2015
Nato is set to announce details of a plan to bolster the alliance's military presence in Eastern Europe in response to continued fighting in Ukraine.
The bloc's chief says it will be the biggest reinforcement of its collective defence since the end of the Cold War.





Meanwhile, US Secretary of State John Kerry is to hold talks in Kiev as the US considers whether to send weapons to help Ukraine fight pro-Russian rebels. The US has so far only provided "non-lethal" assistance to Ukraine. On Wednesday Ashton Carter, the White House's choice for defence secretary, said he was "inclined" to start supplying arms.





Rapid reaction Nato defence ministers meeting in Brussels on Thursday will seek to reassure the alliance's member nations in Eastern Europe by boosting its forces there. A rapid reaction force of up to 5,000 is expected to be announced, with its lead units able to deploy at two days' notice.





An armoured personal carrier damaged after heavy fighting in the eastern Ukrainian city of Uglegorsk, not far from Debaltseve, Donetsk area, Ukraine – 4 February 2015. Nato chief Jens Stoltenberg has said the bloc faces a "fundamental change" to its security environment because of Russian aggression. Speaking as ministers arrived in Brussels, he said: "This is something we do as a response to the aggressive actions we have seen from Russia, violating international law and annexing Crimea," he said. "I very much underline that this is something we do because we have to adapt our forces when we see that the world is changing."





Nato will also reveal plans for a network of small command centres in Estonia, Lithuania, Latvia, Poland, Romania, and Bulgaria.





The move is being seen as a potential deterrent against any Russian threat to the Baltic states or other bloc members should the crisis in Ukraine spin out of control. Russia denies accusations by Ukraine and the West that it is arming rebels in eastern Ukraine and sending regular troops across the border. line Analysis: Jonathan Marcus, BBC diplomatic correspondent Nato sees its actions as entirely defensive – but this is not the way they will be seen in Moscow.





Indeed their fundamentally different perceptions of the Ukraine crisis is what is driving the wider rift between Russia and the West. Nato's wider actions – it also plans to open a training centre in Georgia and support for the reform of Ukraine's military – all ring alarm bells in Moscow.



Tensions could get worse still if the US or other Nato allies move to arm the Ukrainian military. This is not a Nato issue as such but something for national governments, and everyone is watching the course of the evolving debate within the Obama administration.