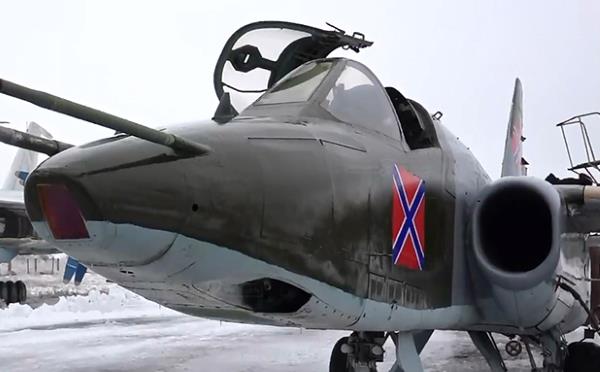 on: February 04, 2015
It was announced in the military stuff office of the LPR that aviation attack was committed the first time since the beginning of the conflict in Donbass.
RT reports that Su-25 that was included into the weapon structure of the LPR after it was crushed and repaired.





'Our Su-25 appeared unexpectedly above the road Artemovsk-Debaltsevo and attacked the column of Ukrainian Army that moved to reinforce fighters taken to the ring in Debaltsevo.



There is not certain dates concerning losses of fighters', quotes the agency the announcement of the military office of the LPR.