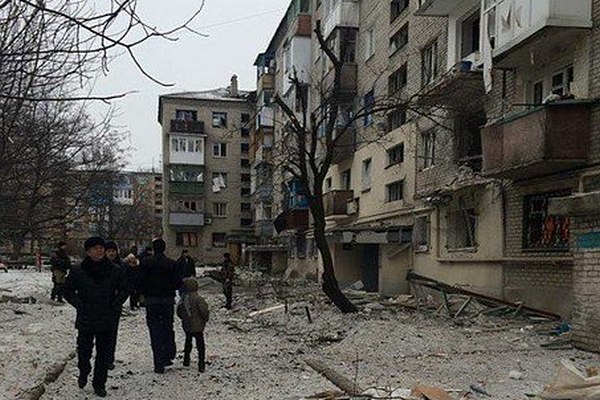 on: February 03, 2015
Armoured Forces of Ukraine keep on shelling positions of the DPR's Army and peaceful settlements of the republic. 63 artillery attacks committed by Ukrainian Army were fixed for the last 24 hours.



It was reported by the correspondent of Novorossia due to the words of the deputy commander of the Defence Ministry of the DPR Eduard Basurin. 8 civilians of the DPR died (3 died in time of the day and 5 died during the night) and 22 people were wounded (8 in time of the day and 14 during the night).





Particularly, when the suburb of Makeevka Nizhnyaya Krinka was shelled from Uragan, 6 people died. Moreover, half of Donetsk has been still with no light because one of the substations was stroke yesterday.



In regard to the words of one representative of the Defence Ministry, one Ukrainian diversionist was taken on the eve.