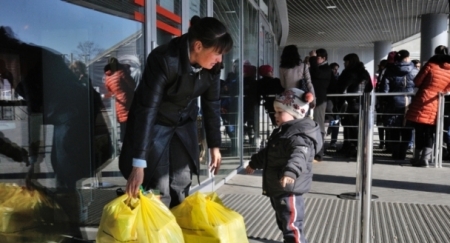 on: January 24, 2015
Stuff office of Ahmetov is ready to provide aid. Humanitarian stuff office of Rinat Ahmetov addresses to dwellers of Donestk and close to it settlements, to volunteers and representatives of public organizations to find contacts of wounded children.
Humanitarian organization is ready to help to cure and rehabilitate children on the territory of Novorossiya and provide psychological aid.



We ask you to inform us about all wounded children, contacts of relatives, us one of the most convenient ways for you: -to call by phone of hot line of the office 0800 509 001 -tosendmessagetoe-mailhelpdonbass@fdu.org.ua -to report in social networks of humanitarian stuff office.