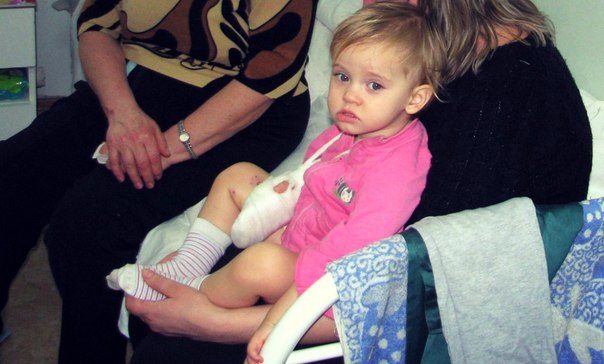 January 28, 2015
There is a patient room of "Cyborg" next to the Sonya's room. Doctors brought Sonya to him. 'Look', said the doctor. 'You did this'. Aged man "Cyborg" stood up and started crying, having hidden his face with his palm. Sonya looked at him with smile, and looked directly in his face with big pure eye.
'I am sorry, I did not know…My granddaughter is the same age. I did not know.




WE did not know. We were said that terrorists are here.





I'm sorry… Wounded people are in all hospitals. And they are real heroes in Dombass who do not leave homes and stay in order to save lives of common civilians who are not guilty in something. Men surgeons who saw a lot, they sob, when they amputate hands and legs to yang girls and boys, when they mend wounded militias. However, it won't be probably broadcast on TV. Indeed, someone has to die. Someone needs the continuation of the war.





The couple with baby carriage came under the fire in Donetsk, baby survived, and her parents died. Small Sofiya died not understand what happened and demands her mother. One more tragedy happened in Kirovskiy district on 20th January. Sonya Uhanova (1 year old) was left mother and father for 1 day. A painter Olga and an architect Dmitriy Uhanov left their hometown and they were in the Crimea, they returned back home in some days before the tragedy.





When yang parents went for a walk, it was quite in their village Pobeda, however, in a second was horrible sound, the family was subjected to sudden shelling.





Mother of Olga Natalia went opposite the baby carriage that moment and she saw how her children fell down and fragment flew to the baby carriage. 24 years old Dmitriy died at the place, 22 years old Olya died some time later. Small girl got numerous fragmental wounds and survived, firm frame of the baby carriage protected baby from killing hits.



The grandmother and great grandmother take care of the baby. Unbearable grief reflected on women, but they have to life in sake of small Sonya, she needs love and care very much. Surgeons of the regional traumatology committed operation and collected small hand by bones.