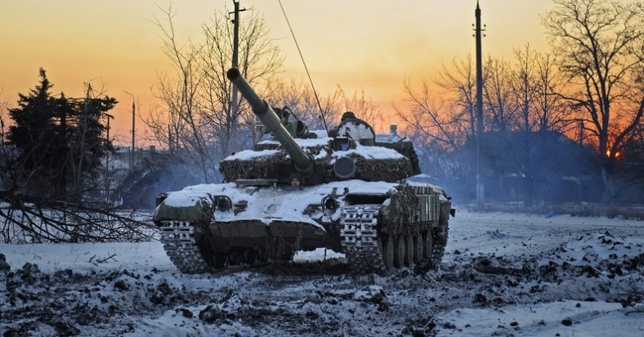 January 28, 2015
"All-out fighting continues. The area of the Debaltsevo pocket: we carry out mopping-up operations in Lozovoye in the course of several days already. We found out that the settlement was virtually packed full of nationalists, who are unwilling to surrender. At the moment the locality is practically captured by our forces. Fighting is going on in Popasnaya.



Media is continuously producing reports about the closure of the pocket and the capture of Popasnaya. They are premature, as Popasnaya is almost entirely under Ukrainian control, as reserves are being pulled up to it. As far as the Debaltsevo pocket is concerned, it cannot be any longer supplied by Ukrainian army as we are covering the communications with artillery fire.





We've got endless reserves of ammunitions thanks to old Soviet warehouses that had got in our hands! We had to use our only "Smerch" again in order to rebuff the Ukie attack at Krasnyi Pakhar.





We also have to drive them away from Troitskoye all the time. We accept many deserters from Ukrainian army: three units have already been formed out of them. The majority has already proved that that they will be fighting on our side.



They helped in the clashes near Krasnyi Pakhar and Novoluganskiy. Fighting is underway in this locality. Ukrainian forces consist mainly of nationalists here and they receive reinforcements".