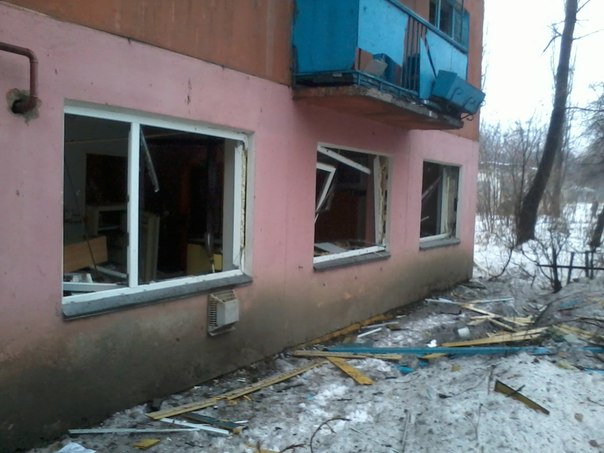 January 21, 2015
Blooding Ukrainian occupants are shelling civilians of Donbass. 21.01.15. Report and photos from journalists. The punitives aimed populated area of Stahanov Romashka from MRLS Uragan at about 8 a.m.
Dwellers of this district were awaken by explosions of shells. Rescuers and doctors are working at the place of tragedy.



It is known that mother with her child died. According to the preliminary dates, 12 people were wounded. 7-storied inhabited houses were seriously damaged after the first barrages.


There were direct hits, windows were broken'.