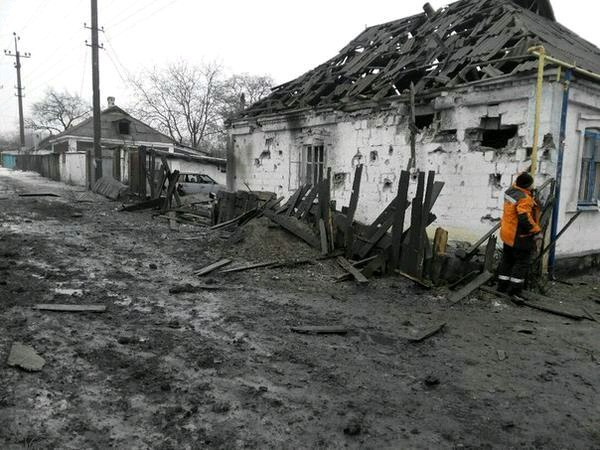 22 January 2015 year, 8:45
Private sector was aimed, many houses were destroyed, two shells fell down near the bus close to the military base. Fortunately, people were not wounded in the bus.

Horrible tragedy happened at the trolleybus stop, the shell struck it and due to the preliminary information, there are casualties and wounded people.